Instructions for how to obtain a license key for one of Eniture Technology's Woocommerce plugins or Magento extensions.
This article uses the term "plugin" to refer to both Magento extensions and Woocommerce plugins.
On eniture.com, navigate to the product detail listing page for the e-commerce platform you're using
Magento: https://eniture.com/magento-2/
Woocommerce: https://eniture.com/woocommerce/
Locate and then click on the product badge of the plugin you're interested in. Each quoting plugin is specific to a given transportation company. Plugins for LTL freight are listed alphabetically first, followed by the plugins for small package quotes (a.k.a parcel).
Below the promotional video on the product details page are 4 tabs. The Features tab lists the available plans. Click the button for the plan you'd like to activate. The image below shows where to click to sign up for a monthly subscription to a plugin's Basic Plan. There is also a button for a free 15-day trial beneath the name of the plugin at the top of the page.
You'll be presented with a registration form. The email address and password you enter will serve as your credentials to eniture.com. Use them to gain access to your customer dashboard where you can download the plugin installation file, manage your licenses, and update your payment information.
If you chose to activate a trial subscription, the email address entered on the registration form will receive an email containing a link to verify the email address.
Paid subscribers and verified trial subscribers will receive an email containing the plugin license key. You can also retrieve your plugin license key by signing into eniture.com...

... and clicking on My Licenses in the navigation menu.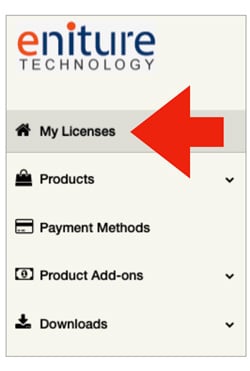 The My Licenses page will display the license key for each of the licenses associated with your account. You can also click on a plugin's Edit link and use the Copy icon to copy the plugin license key to your clipboard.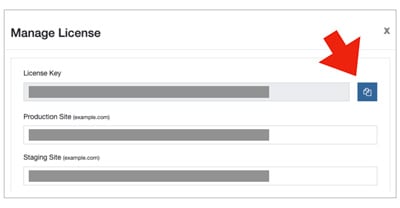 If you started with a trial subscription, you'll need to upgrade to a paid subscription before the trial ends. For instructions on how to do so, please follow the instructions in the following knowledge base article: