A step-by-step guide on how to update the subscription to your Magento extension or Woocommerce plugin
Use of Eniture Technology's Magento extensions and Woocommerce plugins is granted through the issuance of a single site license. The license will function while it is associated with an active subscription.
There are three types of subscriptions:
There are three plans available for the each Magento extension or Woocommerce plugin:
Each successive plan expands the feature set of the extension or plugin. The Basic plan can be subscribed to with a Trial, Monthly or Annual subscription. The Standard and Advanced plans require a Monthly or Annual subscription.
To change your active plan or subscription, follow these step-by-step instructions:
Step 1 - Access the My Licenses page
Login to eniture.com. Your username is the email address used when registering for the license. Use the password you created during the registration process, unless you changed it. If you don't remember your password, use the password recovery link to reset it.
Once you're logged into eniture.com, click on My Licenses in the navigation menu.
Step 2 - Select the option to change plans
Locate the subscription you want to update and click on its Edit link located in the right margin of the page.
Step 3 - Choose the plan and subscription
Locate the Change Subscription Plan field, and choose the desired plan from the dropdown list. Afterward, click the Save Changes button.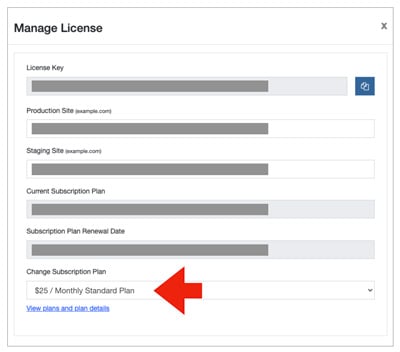 Step 4 - Paying for your subscription
If you're upgrading from a Trial subscription, complete the Payment Information section of the page before clicking the Save Changes button.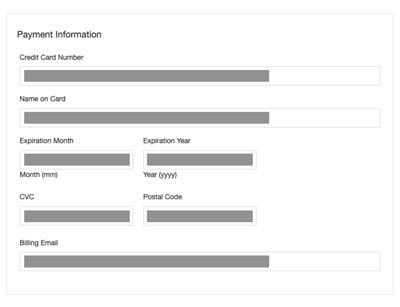 If you're changing your current paid plan/subscription, you'll get a credit for the unused portion and will billed for the new plan. Receipts for the transactions will be emailed to the email address associated with the license.