Instructions for how to enable the DIY Quantity Calculator for Shopify for specific products.
The DIY Quantity Calculator allows visitors to enter the square footage or cubic volume of their project and adds the appropriate quantity of the related SKU to the Cart. But how do you implement it when only some of your products require it, or have products that have different rules?
After you install the DIY Quantity Calculator, you'll apply it to a specific Product Template. See Step 3 of the User Guide.
Therefore, if you have some products, but not all products, that need the DIY Quantity Calculator you will need to create a different Product Template aside from the Default product template. To do so, navigate to Online Store > Themes using the Shopify Admin navigation menu.
Click the Customize button.
At the top of the page, select Products from the list of options.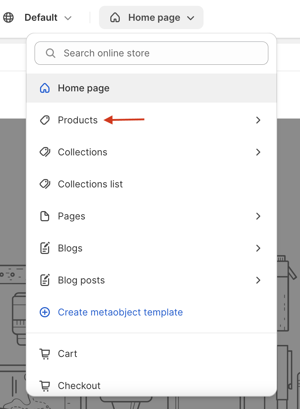 Choose Create template.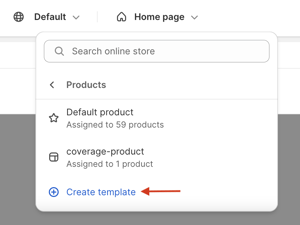 Name the new template and identify the existing template characteristics it will inherit.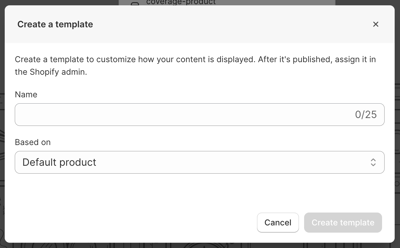 Follow the instructions in Step 3 of the User Guide for the DIY Quantity Calculator to add the quantity calculator to the Product Template you just created. Continue to follow the instructions in the User Guide to complete the setup.
If you have other products that have different characteristics that will require the DIY Quantity Calculator, create additional Product Templates. If all of the products that require the DIY Quantity Calculator are based on a common calculation (e.g. square feet per SKU) you only need one Product Template for them. You'll use the products' Metadata field to identify the size of the area. (See Step 5 of the User Guide.)