Step-by-step instructions on how to cancel the automatically renewed subscriptions to Magento extensions and Woocommerce plugins.
When you purchase a subscription to one of Eniture Technology's Magento extensions or Woocommerce plugins, the subscription will automatically renew at the end of each subscription period. To turn off the auto-renew feature, follow the steps below. When the auto-renew feature is disabled, the extension or plugin will be disabled at the end of the current subscription period.
Step 1 - Access the My Licenses page
Login to eniture.com. Your username is the email address used when registering for the license. Your password was created during the registration process, unless you've changed it. If you don't remember your password, use the password recovery link to reset it.
Once you're logged into eniture.com, click on the My Licenses tab in the dashboard.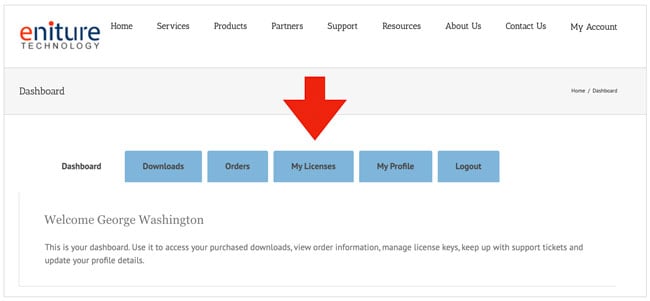 Step 2 - Access the Manage License page
All of your Eniture Technology subscriptions will be listed on the My Licenses tab. Locate the license whose subscription you don't want to automatically renew. Click on the Edit button.

Step 3 - Disable the License Subscription
Click on the Cancel this subscription link. The license will continue to be operational until the date identified as the Next Renewal Date.