Simplify connecting your parcel account to FreightDesk Online by first connecting it to ShipEngine.
FreightDesk Online supports many shipping providers for various shipping modes, parcel included. In certain cases, connecting your parcel account to FreightDesk Online can be tedious due to the information the provider requires, particularly if you do business with the parcel carrier through a reseller.
You can simplify your parcel carrier connection to FreightDesk Online by first connecting your account to ShipEngine. ShipEngine is a multi-carrier API (Application Programming Interface) that simplifies the API connection to many shipping providers and produces a simple Carrier ID for your account with each provider.
Once your parcel account is registered with ShipEngine, connecting it to FreightDesk Online is as simple as enabling the ShipEngine integration and entering the Carrier ID.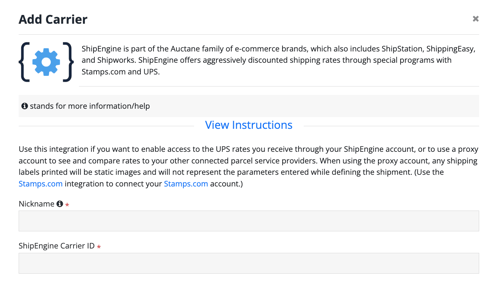 How To Connect Your Parcel Account To ShipEngine
Step 1
Log in to your FreightDesk Online (https://freightdesk.online) account and navigate to Settings > ShipEngine Carriers. Click on the Get A ShipEngine Carriers Account button.
Step 2
Complete and submit the form that creates your ShipEngine account. Note the email address and password you enter on the form. In a moment, you'll need them to log in to your ShipEngine account.
Step 3
Go to https://app.shipengine.com and log into your account using the email address and password you entered on the form in the previous step.
If you're having difficulty logging in, check your inbox for an email from ShipEngine to confirm your email address.
Step 4
Using the navigation menu in the left margin of the page, click on Connections.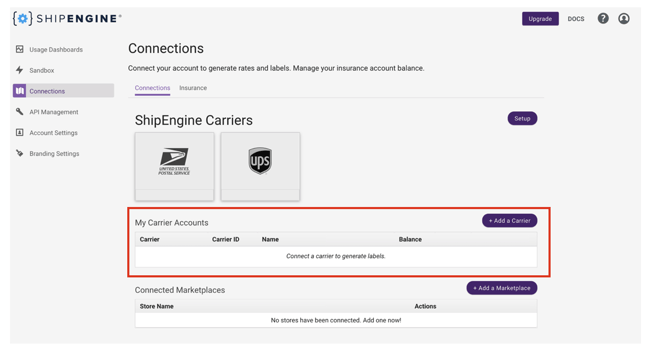 The My Carrier Accounts section is where you will add your existing parcel carrier accounts.
Step 5
Click the +Add a Carrier button...

...search for the carrier you want to connect, and click on it.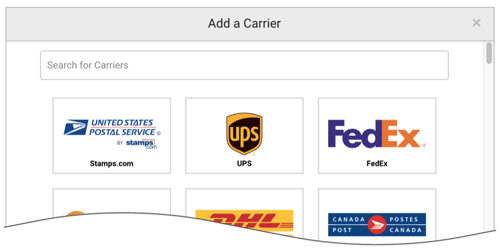 If connecting a Unishippers or Worldwide Express account, select the option for UPS.
Step 6
You'll be presented with a wizard to walk you through the steps to connect the parcel account to your ShipEngine account. Complete the steps for your provider.
Step 7
After completing the previous step, you'll see the parcel provider in your My Carrier Accounts list. Copy the Carrier ID to use when adding the connection to FreightDesk Online.

Step 8
Log in to FreightDesk Online (https://freightdesk.online), navigate to Settings > Connections, and click the +Add Carrier button in the Connected Carriers section.
Scroll to the bottom of the page (Parcel And Postal Carriers section) and choose the option for ShipEngine.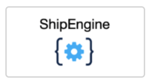 Select the option to enable a ShipEngine Carrier ID.
Enter a Nickname for the connection to help you identify it throughout FreightDesk Online. The name of the parcel carrier the Carrier ID is for is a good choice.
Enter the Carrier ID into the ShipEngine Carrier ID field.
After you save the ShipEngine connection settings, you can quote and process shipments with the parcel provider represented by the ShipEngine Carrier ID.