Instructions for how to add your staging site to your plugin license
Your license to one of Eniture Technology's Woocommerce plugins or Magento extensions can be activated for one live (a.k.a production) website and one staging (a.k.a. development) website. You provided the URL to your live website when you initially registered for the license. The staging website has to be added. Follow the steps below to add your staging website to the license.
Access Your Customer Dashboard
Go to eniture.com and click the Login link located at the top right-hand corner of the home page. Login using the email address and password you entered when you registered for the plugin. After you log in, the My Account link will replace the Login link in the navigation menu. Click on it to access the Dashboard for your account.

Edit Your License
Click on the My Licenses tab of your Customer Dashboard. Locate the plugin whose license you want to edit and click the Edit button.

Enter / Update Your Staging URL
Locate the Staging Domain field. Enter the staging website URL. Afterward, click the Update button.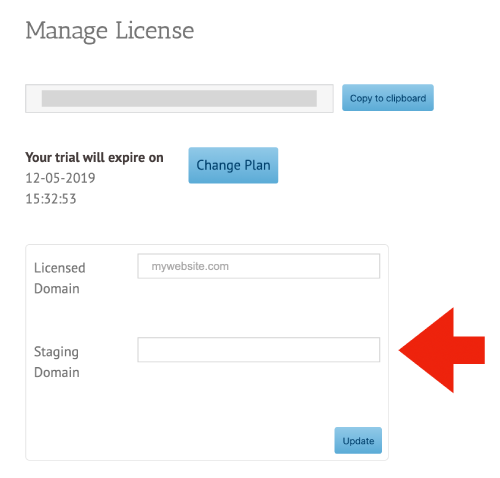 Now you'll be able to use the plugin on your staging website. Rates returned to the staging website will have "Sandbox" appended to them.